Building History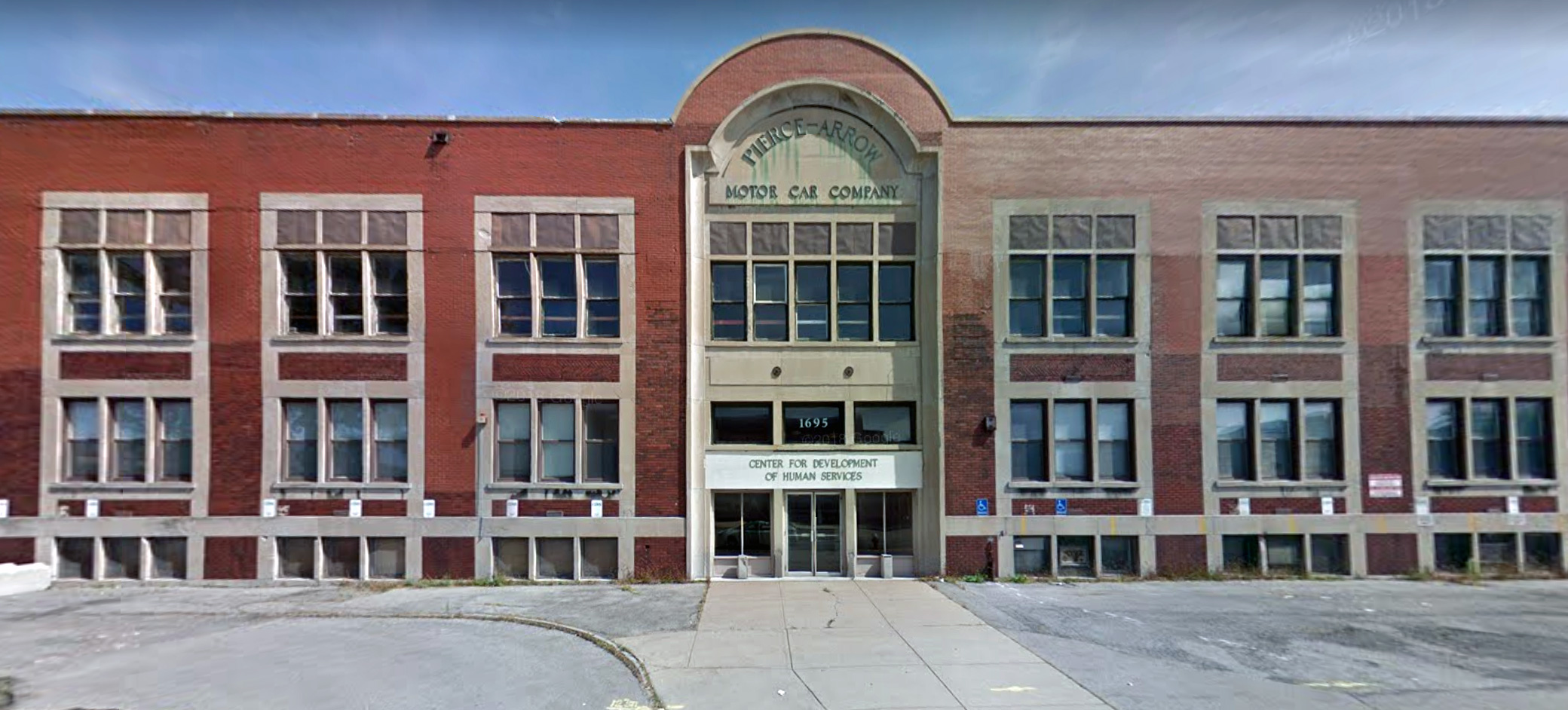 The Pierce Arrow Company specialized in luxury, high-end, and handcrafted automobiles, unlike most other companies at the time.
The Pierce Arrow factory was designed by Albert Kahn and built in 1906 by Lockwood, Green, and Company.
The Administration building, where the luxury lofts will reside was designed by George Cary and built in 1908. From 1908-1938, this building served as the Pierce headquarters and production facility, after which it was subdivided and used by various companies as office and industrial space.
In 1974, the Pierce Arrow Administrative building was added to the National Register of Historic Places.
The Pierce-Arrow complex in North Buffalo is a familiar site to area residents, a symbol of a luxury car company that went away in the Great Depression.